Are you and your fellow parents sadly bonding over sleepless nights because your babies or toddlers are not sleeping?
Do you feel like you've tried everything and nothing is working?
Or, are you feeling overwhelmed with the idea of where to start to improve everyone's sleep?
Are you a Childcare Educator or Director who is looking to support your centre's tired parents, children and your staff?
Would you appreciate some simple and practical advice from an experienced health professional to get your life back?
Private Zoom Sleep Seminars
Would you like to enjoy your own private Zoom Sleep Seminar?
Gather 5 friends and lets plan a date to give you your life back.
Childcare Zoom Sleep Seminars.
Speak with your Childcare Centre's Director about a Zoom Sleep Seminar for your Centre.
Details.
Baby-Newborns to 11 months or Toddler-1-5 years.
Eventbrite link sent to your attendees.
Daytime or evenings. Closing time if you are a long daycare centre.
1.5 hours.
Minimum of ten confirmed parent attendees for childcare centre.
Childcare Centre marketing flyer asking for expressions of interest and planned Sleep Seminar flyer provided by Natalie.
It is requested that your childcare centre share the seminar details with links to the Sleep and Settle website on your social media pages and provide feedback after the seminar for use on my social media pages. Ask about the new fee structure that financially benefits your Childcare Centre.
$20/ticket
Content
Addressing the five simple yet empowering steps of my Sleeping Baby System or Sleeping Toddler System…
Step 1: Daily Routines.
Understanding the importance of respecting the newborn to six-month-old baby's flexible routine that suits their personality and feeding style.
Appreciating the natural flow on to the more structured six to 12 month routine that allows for great days that support the baby sleeping through when they are developmentally ready to do so.
An ideal age appropriate 12 month plus routine that creates great days and nights
Step 2: Feeding and eating well.
Breastfeeding tips that reassure you your baby is getting enough milk to sleep well day and night.
Bottle-feeding tips that encourage bonding and great sleep.
Simple ideas for the confident introduction of solids and watching for allergic reactions and intolerances.
Helpful information to avoid the natural and artificial food chemicals that affect sleep.
Step 3: Playing well.
Age appropriate play that creates sleep day and night.
The play equipment the paediatric physio's want you to avoid today.
Simple techniques to stimulate your baby and toddler to create bonding and encourage more sleep.
Step 4: The bedroom environment.
Where to position the bassinet or cot in the bedroom for maximum sleep.
The ideal background noise for great sleep day and night that helps your baby sleep anywhere.
The linen secrets for wrapping/sleeping at home and out that will save your sanity.
Tips for lengthening short sleeps at home and in the stroller.
Step 5: Your sleep strategy
Creating sleep-inducing sleep cues for going to sleep anywhere.
Understanding the goal of self-settling without controlled crying or cry-it out.
How to listen to your parenting instincts and respond to your baby so you feel comfortable and confident with your settling.
A choice of toddler sleep strategies to suit their bedroom, your personality and theirs.
Are you excited for your whole family to sleep better as soon as possible?
Once you hear the information you'll be asking why no one has told you all of this before!
Do you have a childcare centre or a workplace that would appreciate this information?
Here's what other parents are saying:
"Hi Natalie, I attended your seminar recently and wanted to thank you for the fantastic information you shared.
That afternoon I decided to implement your strategy and I am still astounded by the success my family has had. The results were instantaneous and although my 4 months old is yet to sleep completely soundly through the night (normal) he can now settle himself without a 'prop'. I can't thank you enough. I now feel confident and love putting my baby to sleep so he can grow into a happy and contented toddler! I thought your seminar was extremely professional, well organised and we felt so welcomed with plenty of helping hands if the little one was upset. Congratulations on a great product!"
Sarah. B. Australia.
…and if that's not enough, feel free to read what other mums are saying on Instagram about Sleep and Settle.
Here's what a Childcare Director says:
"Getting toddlers and babies to sleep can be a daunting task in some households, we have been so blessed to have Natalie come into the preschool and present her Sleep and Settle program to the Educators and Parents, the feedback was amazing!
Parents have since returned to the preschool saying that the changes they have put in place since meeting Natalie have allowed them to get a full night sleep and they now have a daily routine that works for their family. We can't thank Natalie enough for widening our views on how we can assist children to sleep and settle both here at the preschool and at home with their families.
Kind Regards, Carolyn Roussos
Director Lake Macquarie Educational Preschool"
Ask me about Childcare Centre Staff training seminars.
For more information and my availability contact me directly-
Natalie RN, CFHN, Baby Sleep Consultant, Mother of three.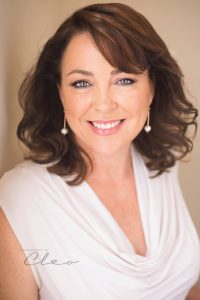 Phone mobile: 0434 953 953
Email: natalie@sleepandsettle.com.au